If you are considering becoming a surrogate and want a way to explain to your own child/children the journey you are about to embark upon, here are a list of children's books that do a great job of providing loving stories that educate children that there are many pathways to creating a family.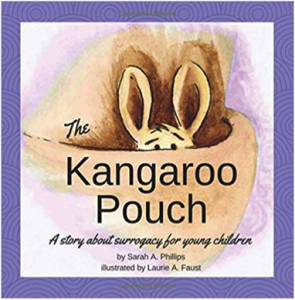 Written by Sarah A. Phillips, illustrated by Laurie A. Faust
The Kangaroo Pouchintroduces young children to the concept of surrogacy. Narrated by a young kangaroo character, whose mother has decided to help another family in their efforts to have a child, the story gently guides the reader through the surrogate's decision-making process, the pregnancy, and the resulting baby that is then given back to the biological parents. The book is designed to act not only as a conversation starter for surrogates with their own families; and also as a "how-to" manual for their children to refer to throughout the process. 1
---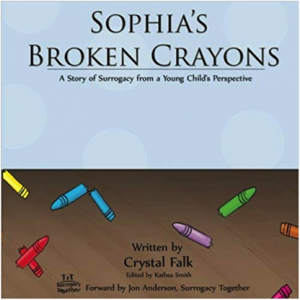 Written by Crystal A. Falk
Sophia's Broken Crayonsis a book for young children, recommended for children ages 2 to 6 years old which tells a story of surrogacy from a young child's perspective.  A little girl by the name of Sophia is heartbroken after she discovers all of her crayons are broken. Sophia's friend's share their crayons with her as she experiences seeing her parents choose to give the gift of surrogacy to their friends. Sophia's Broken Crayonsis a very easy and understanding way to help explain surrogacy to a young child which include questions such as why can't everyone have a baby? Why would someone choose a surrogate to help grow their family? Why would someone choose to become a surrogate? Follow the story of Sophia as she learns about sharing and helping out friends in need as well as why moms and dads choose surrogates to help grow their families and why surrogates choose to help other families that way.  1
---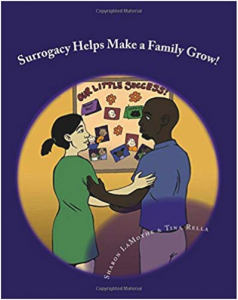 Written by:  Sharon LaMothe and Tina Rella
Surrogacy Helps Make a Family Grow! is the heartfelt story of a family who decides to help a couple start a family of their own through gestational surrogacy. This book acts as an educational tool for children of gestational surrogates to better understand what their mothers are going through and the tremendous gift of family the surrogates are giving. 1
---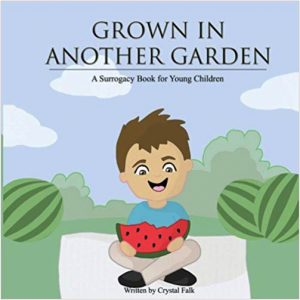 Written by Crystal Falk
Grown in Another Gardenintroduces young children, ages 2 years old to 8 years old, to surrogacy. Follow the story of Mikey and his family as he learns about the unique way he was born into a loving family – through the kindness of a surrogate. Join with him as he discovers that "sometimes the sweetest and most beautiful creations are grown in another garden." Mikey's story helps to explain why some families choose surrogates to help grow their families and why surrogates choose to help other families that way. 1
---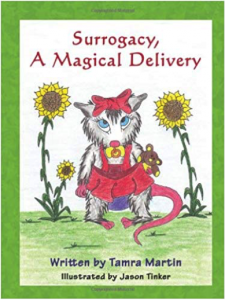 Written by Tamra Martin, illustrations by Jason Tinker
A comforting and tender tale of an opossum family longing for a baby of their own. When they learn that they are unable to have a baby the conventional way, they embark on a mission to seek out other alternatives. As the opossum family continues on their quest, they persevere through many obstacles to reach their goal. Beautifully and poignantly written, this book is an ideal way to introduce the concept of the surrogacy process as a loving and caring act. This increasingly pertinent subject matter is presented in a unique, easy to understand format, and teaches a gentle lesson about the importance and value of a child brought into the world through this means. 1
---
[1]All book synopses have been provided by www.amazon.com.  Amazon links to purchase each book selection are included for reference.