Held in New York City on May 5, 2018, CEO Virginia Hart was asked to speak as part of the prestigious panel of contributors at the LGBTQ Family Building Expo.  The Family Building Expo is held yearly as an opportunity for members of the LGBTQ community to be educated from professionals in the Assisted Reproductive Technology community about how to achieve their dreams of building a modern family.  Connecting community members with professionals from across the United States is the primary goal of the Expo.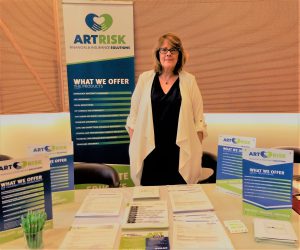 This is the third year Virginia was asked to speak on the Legal and Financial Answers panel.  Virginia spoke about the means in which insurance plays a part to those seeking to build a family and the options available to make parenthood affordable. "Speaking at this event each year is extremely fulfilling.  It is a true grass roots, community event that allows people that are so passionate about becoming a parent to gain the information and speak to professionals that are all amazing resources in helping make this happen no matter the pathway" says Virginia.  "I have also spoken at some of the monthly support groups for The Center and it really puts into perspective how becoming a parent is so important to so many people.  I find true joy in being able to provide financial and insurance options in helping to make that dream happen."  As a Gold Sponsor for this non-profit event, Virginia also answered individual questions to attendees that visited the ART Risk Financial & Insurance Solutions exhibitor booth.
Located in the West Village neighborhood of Manhattan, The Center empowers LGBTQ people to lead healthy, successful lives.  Welcoming over 300,000 visits to their building yearly, The Center celebrates diversity and provides a broad schedule of events and support services for recovery, parenthood, family building, and wellness.  For more information about their upcoming events or to connect with other NYC community members, contact The Center at:  www.gaycenter.org.