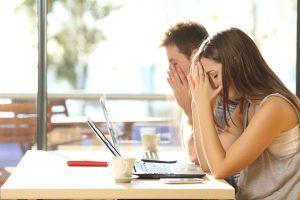 The Assisted Reproductive Technology field is vast and, frankly a bit overwhelming.  There are so many facets to it all: Invitro fertilization, egg preservation, surrogacy, embryo donation, frozen embryo transfer, financial and legal aspects for each step noted, and the list goes on.  Oftentimes when new clients call ART Risk to inquire about insurance and if a policy covers surrogacy, they will state "We're still in the information gathering stage."  For those on the journey to parenthood, the "information gathering stage" can be quite daunting and can seem to be never-ending.  Finding trustworthy sources of information is key to making educated decisions for prospective parents.  Below is a list of trusted websites, conferences, and resources that can prove to be very valuable for those doing their research to become educated about each step of the process. 
 

RESOURCES TO GET INFORMATION ABOUT ALL ASPECTS OF THE ART INDUSTRY

"ASRM is a multidisciplinary organization dedicated to the advancement of the science and practice of reproductive medicine. The Society accomplishes its mission through the pursuit of excellence in education and research and through advocacy on behalf of patients, physicians, and affiliated health care providers. The Society is committed to facilitating and sponsoring educational activities for the lay public and continuing medical education activities for professionals who are engaged in the practice of and research in reproductive medicine."

Resolve firmly believes that "all people challenged in their family building journey should reach their resolution by being empowered by knowledge, supported by community, united by advocacy, and inspired to act."  Providing over 280 support groups nationwide in the U.S. as well as a website with incredibly helpful resources including: suggested book list, an online Professional Services Directory, Help Line, and Online Support Community, RESOLVE is dedicated to move others to volunteer, introduce new legislation, and encourage financial support from those who believe in the need to change silence that exists around infertility.

"Creating a Family started in 2007 as a labor of love.  Having the most extensive and diverse collection of resources for those struggling with infertility and adoption, we are constantly creating more resources.  Providing a weekly radio show, one on one education, as well as support through private, social media groups Creating A Family believes that 'Information is Power'…  We trust that with the right information, every family will find their right path to parenthood."

"Men Having Babies (MHB) offers monthly workshops and annual seminars in large cities" across the globe…  MHB conferences provide unparalleled opportunities to get unbiased information, access a wide range of relevant service providers, and connect with others going through the surrogacy process…  While promoting ethical surrogacy principles that benefit all parties involved, MHB also provides grants to gay men who require assistance in their quest to parenthood and matches them with free or discounted services offered by MHB's partners."

The LGBTQ Family Building Conference is held yearly at The Center, New York City's Lesbian, Gay, Bisexual and Transgender Community Center which "empowers people to lead healthy, successful lives while celebrating diversity and advocating for justice and opportunity…  The expo features an exhibit room with dozens of family building providers to answer questions, as well as workshops and information sessions available for attendees."

"If you're thinking about opting-in to parenthood, Path2Parenthood is the right place…  Committed to helping people navigate this amazing path, event if it gets rocky, Path2Parenthood provides comprehensive information you can trust."  Recently merging with Family Equality Council, this organization provides the following: written resources, educational events, in-person training, and live chats available on the website.
ART Risk Solutions Webinars
Throughout the year, ART Risk Solutions will host informational webinars with new information about insurance for the surrogacy journey.  These webinars are posted on social media platforms.  "Like" the ART Risk pages on Facebook, Instagram, and Twitter to learn more about when these webinars are scheduled.
Visit the ART Risk Financial & Insurance Solutions blog page to find numerous articles about many aspects surrounding the Assisted Reproductive Technology (ART) field.  ART Risk's aim is to educate and empower the Intended Parents looking to build their families as well as the agencies and attorneys that are assisting their own clients during their individual journeys.  By minimizing the exposure to financial risks and having peace of mind that "you are covered" allows for all parties to focus on the other aspects of the journey.
Kinderwunsch Tage is for anyone seeking to find out more about becoming a parent.  The event is Germany's "only event for information, support, advice and education by the world's leading expert on all aspects of fertility.  You will find a wide range of natural, medical and personal solutions in one place at one time, in a safe and discreet environment."
Held twice yearly, this expo is a safe environment meant to "empower and educate those looking to build or expand their families…  Interactive workshops, educational seminars, a marketplace to purchase products and services, as well as exhibitors from across the globe able to provide valuable information, the American Fertility Expo is a one-day event in a space to learn, reflect, recharge, and renew in a safe and discreet venue."
All organization descriptions/synopses have been provided by content on each individual website.  Website links are provided for each resource cited.