Have no fear, ART Risk Solutions is here!  Continued from our prior blog post, "Top 5 Most Commonly Asked Questions for Intended Parents Whose Surrogate Already Has an Insurance Policy", here we address the common questions for Intended Parents whose surrogate does not have insurance.  The insurance world can be one difficult to navigate unless you are educated with the knowledge to know what questions to ask and how to proceed.  Our goal is that the information below will help you navigate through this part of the journey and answer any questions you may have.
The surrogate we are considering or have been matched with does not have insurance or it has been verified that her policy will not cover surrogacy.  Now what?
1. Consider a Universal Family Insurance Maternity Policy.
There are several plan options available and all are specifically written for surrogacy. Therefore, these policies are not subject to ACA changes, extractions, or exclusions.
No network of providers = no limit to specific networks of hospitals or physicians. This allows the Gestational Carrier to have more options as to the OB GYN and hospital they prefer to use during their journey.
All Universal Family Insurance (UFI) maternity policies are backed by Lloyd's of London.
Specifically, there are four policy options all of which provide different solutions for the unique needs of each surrogacy journey. With the four policy options available, Intended Parents should schedule a phone consultation (at no charge) with one of ART Risk Solutions professional insurance brokers to discuss which policy best insures their surrogate with the lowest financial risk factor.
2. An Affordable Care Act (ACA) policy is also an option.  However, timing is everything.
ACA stands for the Affordable Care Act; this was a health care policy enacted in 2010 that set new standards for health insurance in the U.S. This includes mandating maternity coverage.  Individuals can apply for new ACA insurance plans each year during a stated time frame (November 1st– December 15thin most states) called Open Enrollment. Once enrolled and the plan activated, the effective date of the ACA plan will be January 1st.  An ACA plan cannot be purchased outside the Open Enrollment time unless there is a need for special enrollment (a qualifying life event including: change of residence address, marriage, divorce, a change in employment with health insurance not being offered).  For those that are choosing to transfer in January-March or September-December of a calendar year, ACA plans might be the most cost effective.  However, if the transfer date is scheduled for any other time of year, a UFI policy might better suit the individual needs of Intended Parents and Surrogates.
3. Are there any other options other than UFI Maternity Policies or ACA health insurance plans?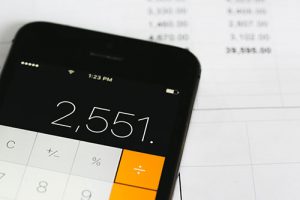 Depending on the risks ascertained, choosing to cash pay for the maternity expenses is an option.  What is cash pay, you ask?  Oftentimes for those patients that do not have a U.S. health insurance policy, providers will offer a cash pay discount to the patient when they are paying the bill.  Usually the cash pay pricing costs the patient more than that of a patient responsibility amount offered through insurance.  However, depending again on timing, paying for bills via a cash pay discount may be a viable option for short periods of time. For example, if a transfer is scheduled for October 20th, the surrogate will most likely not get released to her OB GYN doctor until about December 1st.  Intended Parents may choose to cash pay the bills until the surrogate's ACA policy takes effect on January 1st. The risks are of concern when a surrogate has unexpected complications and emergency room, hospital, or testing expenses are involved as these are all billed at a much higher rate and the out-of-pocket expenses (even with a cash pay discount) could be tens to hundreds of thousands of dollars.  It is normally not recommended to consider cash pay for the entire duration of the pregnancy because the risk of unexpected complications is there, and the out-of-pocket costs could be financially draining.  However, in certain circumstances and for short periods of time, cash pay is a viable option when the surrogate does not already have insurance.  We recommend speaking to a professional insurance broker to discuss if cash pay is the best financial option.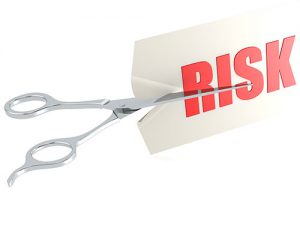 With the points outlined above, there are several options to consider if your surrogate does not currently have insurance coverage.  With the assistance of a licensed insurance broker and consideration of all financial risk factors, once the situation has been evaluated you can determine which option is best suited for your specific situation.  We highly recommend involving an insurance broker early in the journey so as you have the time to evaluate all the options available rather than having to decide on a specific option due to time constraints or availability of specific plans (i.e. ACA plans only being available during Open Enrollment).  With this information and partnering with a knowledgeable insurance broker, you will be equipped with making the best decision for your surrogate's insurance needs.